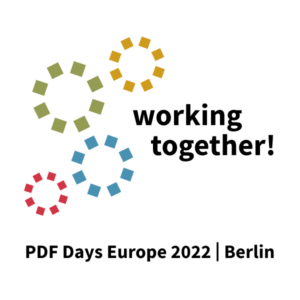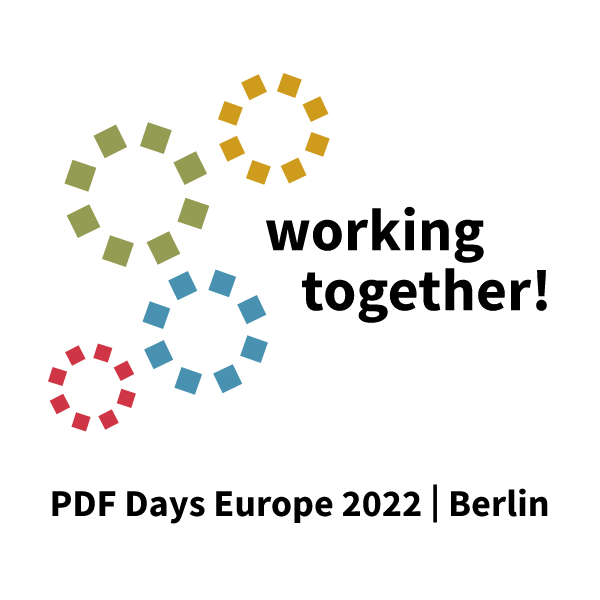 PDF Days Europe is the global PDF industry's main event. We return to Berlin in 2022 after a 3 year hiatus, with a wide variety of fascinating presentations offered by both familiar experts and new faces. 
In 2022 PDF Days Europe means that we are finally "working together" again!
Experience - Implementation - Core technology
Create a personalized agenda!
Whether attending in-person in Berlin or remotely, you are completely free to put together your own personalized agenda. We now support you in this with downloadable calendar entries for each presentation.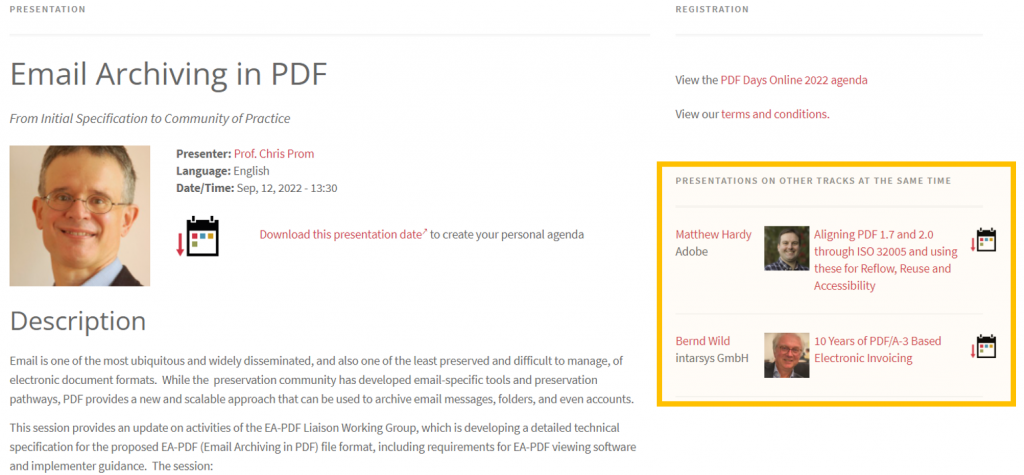 Begin From the overall PDF Days Europe 2022 agenda, click on presentation's titles to review session descriptions and compare with the other tracks happening at the same time.

After you have found the sessions that suit you, you can directly download calendar entries, including title, subtitle and a link to that presentation, with this button.
Result
Your own perfect tailored and personalized agenda for PDF Days Europe 2022, pre-loaded into your calendar!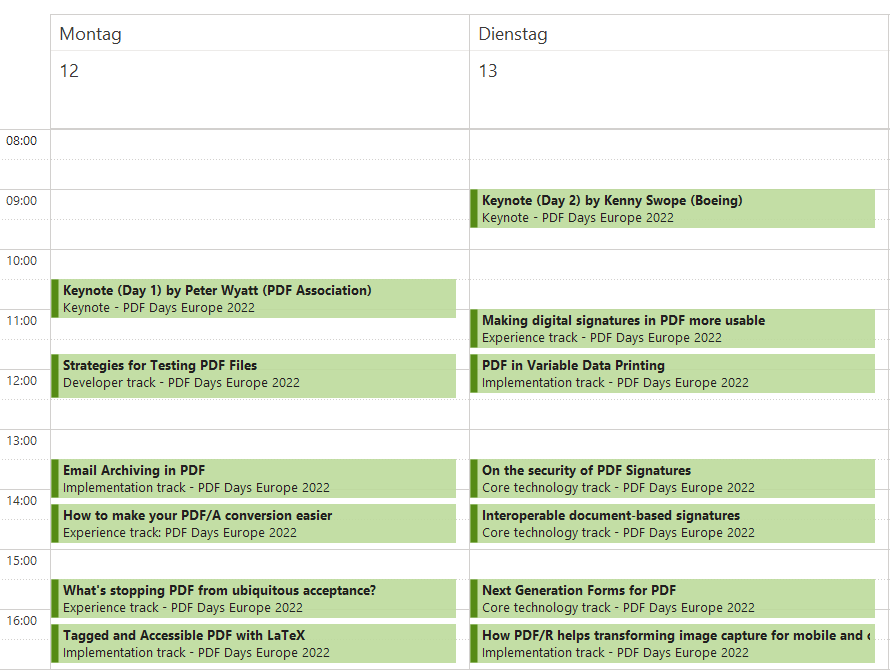 Related topics