PDF Days Europe 2022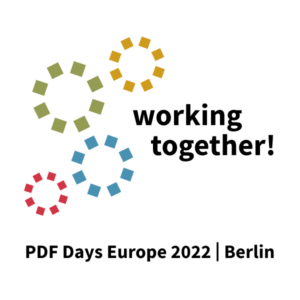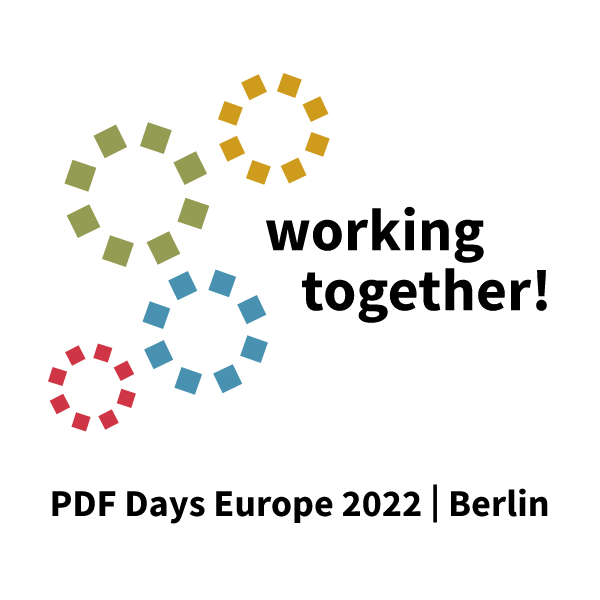 The world has changed, but PDF Days Europe is coming back better than ever on September 12-13, 2022!
Our hybrid event, in-person in Berlin at the Novotel Berlin Am Tiergarten, and live-streamed online. The complete PDF Days Europe 2022 program consists of:
Deep Technical Workshop: September 8-9. Led by PDF Association and ISO 32000 Project Leader Peter Wyatt, this workshop is for developers working on core-level PDF technology. Attendance is limited to 60 in-person attendees.
PDF Days Europe 2022: September, 12-13. 33 educational sessions focus on areas of interest to PDF application developers and integrators. In-person attendance is limited to 200. Presentations will be live-streamed to facilitate questions from an online as well as in-person audience.
Members' Workshop Day: September 14. These vendor-specific sessions are offered by PDF Association members.
For 2022 our hybrid online and in-person event allows attendees to retain maximum flexibility in light of the current COVID-19 situation. Currently there are nearly no restrictions in Germany. Regarding COVID, we will obey German laws and follow the hotel's policy.
Register now
PDF Association members: login to pdfa.org to see your promotion code for a 100.-€ discount!