PDF Interoperability Workshop – USA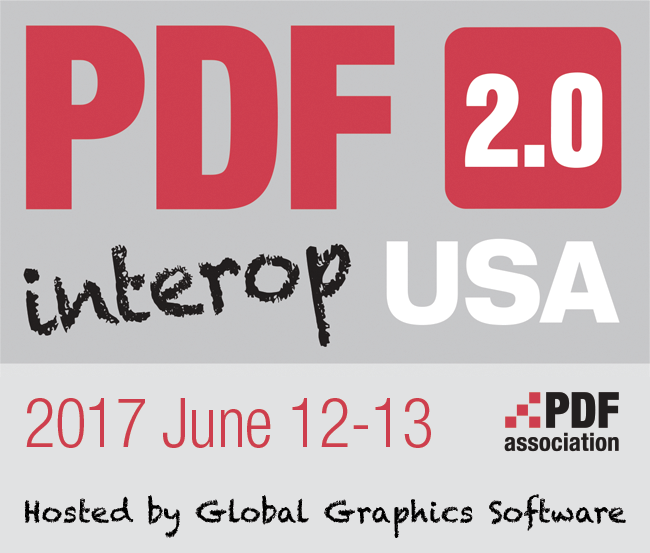 In the first half of 2017, two PDF Association Interoperability Workshops hosted by Global Graphics will provide a platform for PDF tool developers to validate their work against the ISO 32000-2 (PDF 2.0) standard by working with vendors of other tools.
This event is free: there is no charge for attendance or participation!
What is an Interoperability Workshop?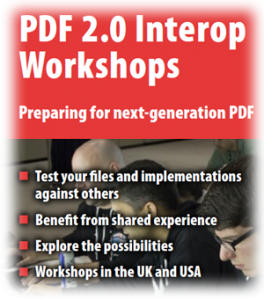 Each company participating will either provide sample files that are believed to be compliant PDF 2.0 files, or will bring consuming applications that are believed to be able to consume PDF 2.0 files, or both.
Attendees are also more than welcome to bring sample files specifically created to test the response of PDF processors to files that are not fully compliant to 32000-2. Facilities for remote participation will be provided.
Learn more about the PDF 2.0 interop events by downloading the event flyer!
Related Articles
Key benefits
Test your understanding of the new specification against others' implementations
Explore older software's response to PDF 2.0 features
Gain practical experience in PDF 2.0 long before your customers
When and where?
This event will be held June 12-13 at the Embassy Suites Boston, 207 Porter St, Boston, MA 02128.