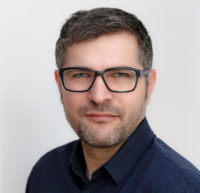 Klaas Posselt, Publishing Consultant at digital Prepress & ePublishing Consulting, will be hosting a presentation titled "Implementation of the PDF/UA standard for design agencies" at the PDF Days Europe 2018.
Presenter: Klaas Posselt is a graduate engineer in printing and media technology who, following a number of lines of inquiry, has eventually landed on the subject of universally accessible PDF documents. He trains, assists and supports clients as they implement and optimize publication processes and move towards new digital output channels including ebooks, accessible PDFs and web platforms. As a member of the PDF Association's PDF/UA Competence Center, he is involved in the ongoing development and growth of the PDF/UA standard for universally accessible PDF documents.
Session Description: Design agencies are more often requested to generate accessible PDFs besides the classical print content, mostly out of Adobe InDesign. But there are special problematic issues, often design driven, to get the job well done, besides the missing knowledge about PDF accessibility itself. PDF/UA offers a good solution to reach that target by unified specifications. In this session, we take a look at common problems and how to deal with them. Furthermore, several tools are shown that can be used to quickly get to a conformant accessible PDF as a result.
Check out the detailed programme: https://pdfa.org/pdf-days-europe-2018-schedule-of-sessions/
Direct link for registration: https://en.xing-events.com/pdf-days-europe-2018.html