Who: Dr. Bernd Wild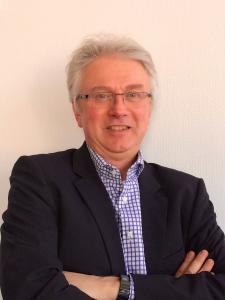 Company: intarsys AG
Position: CTO
PDF Association: The PDF Days Europe will be held in Berlin again. Do you have any personal relationship with Berlin?
Dr. Bernd Wild: Not directly. But I appreciate Berlin for its locations and events as well as the tourist attractions.
PDF Association: At the PDF Days Europe, you will be hosting a presentation titled "PDF/A-3 - ein Überblick" – what's that about?
Dr. Bernd Wild: I will give an overview of actual business use cases where PDF/A-3 plays an important role. This includes electronic invoicing, health care applications and digital workflows. Furthermore, the new revisions of standards for electronic signature concerning PDF and PDF/A will be presented. A new concept of PDF/A-3 as a multifunctional container format for long-term archiving, in combination with evidence records for the preservation of authenticity and integrity, is also part of the presentation.
PDF Association: Who is your presentation aimed at?
Dr. Bernd Wild: Business analysts, project managers and customers who are interested in the potential of PDF/A-3 as a hybrid container format in business processes.
PDF Association: What will the people who attend your presentation be able to take away from it?
Dr. Bernd Wild: They will get a complete overview of where PDF/A-3 is in daily usage and why the decision was made to select PDF/A-3 in contrast to other document formats and standards. Especially with the signature part of the presentation, and the concept of a long-term container format, the intention is to give ideas and stimuli for more advanced use cases.
PDF Association: The PDF Days Europe has become the leading PDF event. What makes the PDF Days so unique in your mind?
Dr. Bernd Wild: There's no other event focusing on the technology and use cases of one document format like PDF. People can get a very broad overview of how and where they can benefit from PDF technology. Besides getting information on real business experiences, there are opportunities to meet most of the world's best-known PDF experts and ask them about PDF and the standards.
PDF Association: Thank you! We look forward to seeing you at the PDF Days Europe 2017.