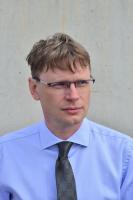 PDF Association: At the PDF Days Europe, you will be hosting a presentation titled "Encryption with PDF 2.0" – what's that about?
Roman Toda: Encryption has seen a significant change in PDF 2.0. This talk is for developers who need to keep supporting older versions of pdf format but also use advantage of more secure AES 256 encryption algorithm introduced with PDF 2.0. You'll learn about deprecations and less used private/public key encryption. We will speak about technical details around the new unencrypted wrapper that offers a lot better user experience when it comes to alternative ways of encrypting PDF files.
PDF Association: Who is your presentation aimed at?
Roman Toda: I'm expecting that mainly developers and software architects will be interested in hearing all the technical aspects around protecting the content from unauthorised access. I'll help them read the PDF specification and understand what are technical blockers when it comes to the implementation.
PDF Association: What will the people who attend your presentation be able to take away from it?
Roman Toda: The encryption is in PDF format since version 1.1 and we still see misconceptions and unrealistic expectations from users and developers. In the presentation I want to explain the basic principles. With significant amount of technical details people should be able to understand all the drawbacks and learn about new features that PDF 2.0 brings. We'll answer questions like: What can be achieved and how with standard encryption methods? How to go beyond the spec and achieve full access control?
Check out the detailed programme:
https://pdfa.org/pdf-days-europe-2018-schedule-of-sessions/
Direct link for registration:
https://en.xing-events.com/pdf-days-europe-2018.html