Dual Lab is proud to announce the new release of the web application ngPDF that demonstrates the use of Tagged PDF documents in the Open Web world. The application demonstrates the implementation of the derivation algorithm developed by the PDF Association.
The new version includes a number of significant improvements:
improved compliance of the Derivation algorithm implementation
possibility to add, delete and modify entries in the ClassMap and RoleMap structures
improved editing of the structure element attributes, classes and other dictionary entries
full control over the files associated with structure elements
a quick start Tagged PDF sample available
improved help and tooltips
new user feedback form to report any issues with PDF to HTML conversion
The new version 2.5 is immediately available for demo use at https://www.ngpdf.com !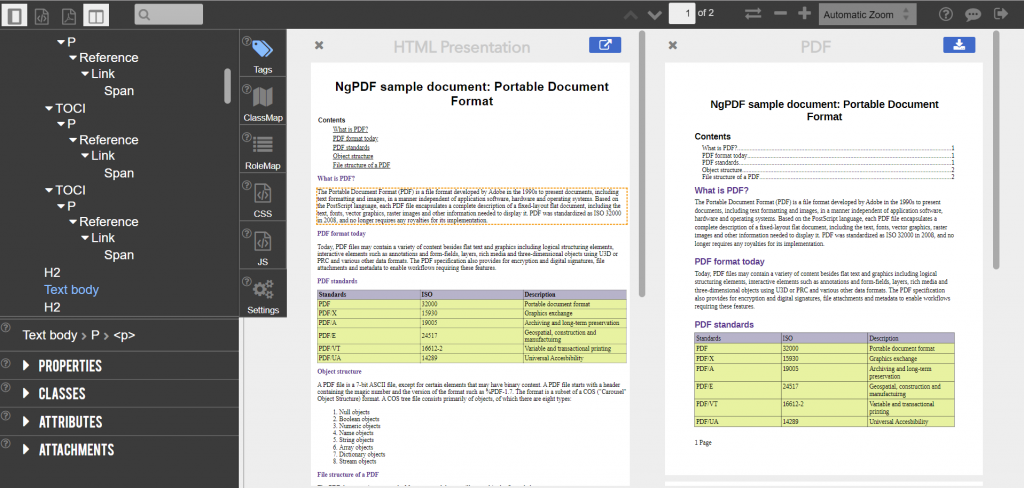 Dual Lab provides top quality product development services in graphics arts and other technology-intensive areas. This includes processing of virtually any known file format in computer graphics, PDF/Postscript generation, conversion and editing, deep knowledge of font technologies and typography challenges, expertise in web2print and XML publishing solutions, plug-in development for …
Read more