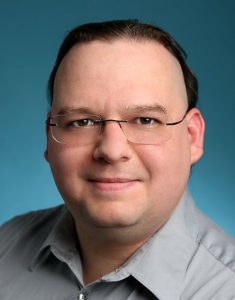 Matt Kuznicki, CPO of Datalogics, will be hosting a presentation titled "PDF 2.0 Updates to Rendering and Color Processing" at the PDF Days Europe 2018.
Presenter: Matt Kuznicki is the CPO of Datalogics and the Chairman of the PDF Association. He serves as a recognized expert in document applications, eBooks, electronic documents, and the PDF file format, and is active in the PDF standards and technical communities.
Session Description: PDF 2.0 brings a number of updates and improvements to PDF rendering. In this session, we'll highlight changes made to the PDF 2.0 specification related to transparency processing, document rendering, and enhancements in color representation and rendering capabilities.
Check out the detailed programme: https://pdfa.org/pdf-days-europe-2018-schedule-of-sessions/
Direct link for registration: https://en.xing-events.com/pdf-days-europe-2018.html