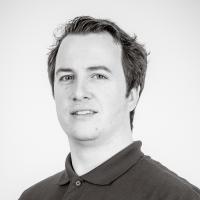 Joris Schellekens, Software Engineer at iText Software, will be hosting a presentation titled"Structure Recognition for Information Retrieval and Layout" at the PDF Days Europe 2018.
Presenter: Joris is a 29-year old software developer at iText, a global IT firm with a leadership position in pdf creation. Joris' background is in machine learning, NLP, mathematics, graphs and NP-complete problems. After having worked in the supply-chain industry, he set his sights on document-processing and workflow-automation. At iText he focusses mostly on innovative research projects.
Session Description: Tables, list and other structural elements are found in many digital articles. These elements typically allow the authors to present information in a structured manner and to communicate and summarize key results and main facts. It allows readers to get a quick overview of the presented information, to compare items and put them into context. Knowing the physical boundaries of paragraphs can aid screen-readers for visually impaired users. Having a concept of tables will help any document-processing flow. And, aside from serving as pure input, structure is a key component when performing conversion. This talk is about bridging the gap between high-level concepts and low-level document formats.
Check out the detailed programme: https://pdfa.org/pdf-days-europe-2018-schedule-of-sessions/
Direct link for registration: https://en.xing-events.com/pdf-days-europe-2018.html