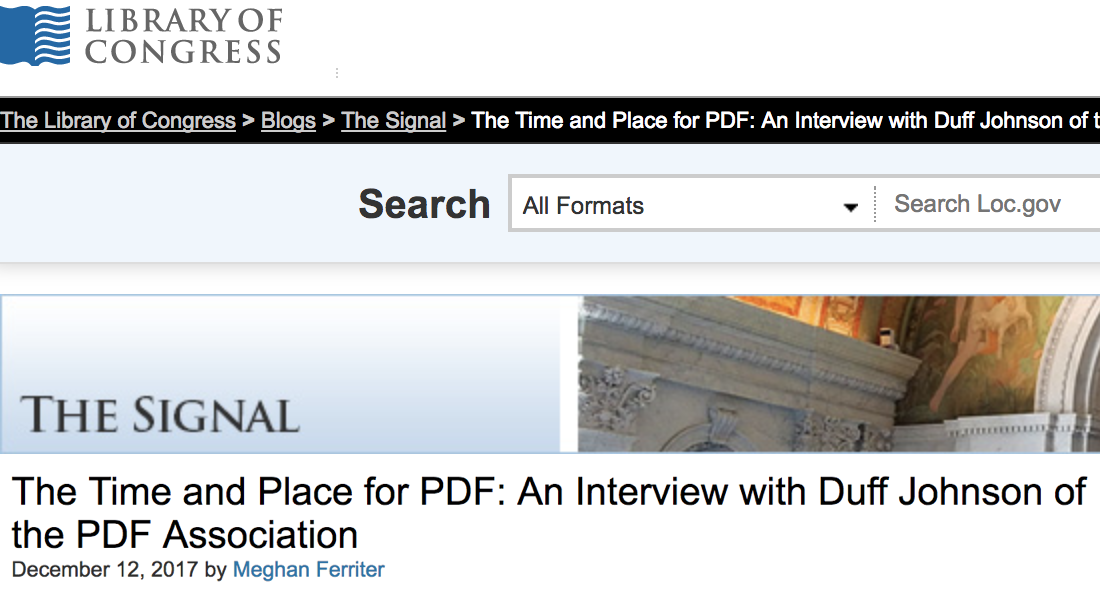 Earlier in 2017 both the US Library of Congress and NARA joined the PDF Association as Liaison members, an option available to non-profit and governmental organizations interested in contributing to the development and best-practice of PDF technology.
As the archival records-manager for the federal government, NARA's interest in PDF is clear-cut; PDF files are routinely used as electronic documents in every government agency.
But why would the Library join the PDF Association? To discuss the significance of this move, PDF Association Executive Director Duff Johnson was interviewed for a post in the US Library of Congress's Signals blog.
In his comments, Duff discusses the purpose and function of the PDF Association and reviews the value the organization offers to archival institutions such as the Library of Congress through such events as PDF Day Washington DC.