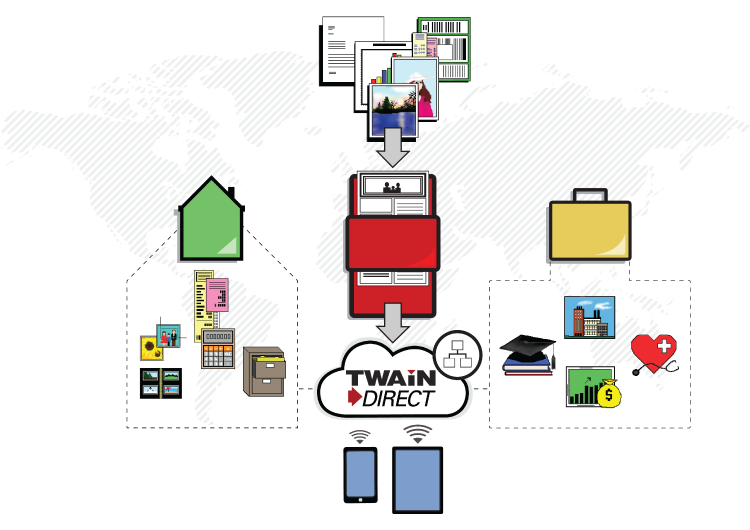 The TWAIN Working Group, a liaison member of the PDF Association, has just announced the release of TWAIN Direct, their next-generation open source image-acquisition technology.
As the TWAIN Direct website points out, historically, application developers' choice of image capture API was primarily influenced by the hardware OEM's available APIs, which presented challenges as most APIs were limited to specific operating systems. TWAIN Direct is a simpler "develop once, support all" technology, and allows for true plug and play functionality, eliminating complicated installation processes.
From the PDF industry point of view, TWAIN Direct is significant because the technology includes PDF/Raster, a specialized subset of PDF developed by the PDF Association at TWAIN WG's request.
Regarding the inclusion of PDF/Raster in TWAIN Direct, TWAIN's press-release states:
One of the great features included in the new TWAIN Direct Specification is PDF/Raster, which provides a new image-only file format that provides many advanced features not currently supported by TIFF image format. PDF/Raster is designed to be efficient to implement on any scanner and can be compiled into complete documents using any modern-day PDF Library while being 100% compatible with any PDF reader or PDF supported application.
PDF/Raster is available from both pdfa.org and twain.org. The specification is currently under development as an ISO standard, with publication slated for late 2020 or early 2021.