AWZware
Full Member
Headquartered in China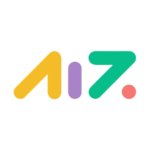 Founded in 2017, AWZWARE is an aspirational service provider of software development. Having started as a techie in the document management industry, we have determined to broaden the business scope in 2021, with the object of growing to be a major player in the software industry. Since then, we have released several programs welcomed by new users.
Back in 2016, our CEO, Edwin, was frustrated by the challenge of editing PDF documents. Hence, such a thought came to him: the market needs a user-friendly, reasonably priced PDF application to enhance workflow and increase office productivity. In the following year, SwifDoo PDF was brought to public attention.
So far, SwifDoo PDF has served millions of users and processed nearly 10,000,000 PDF files, marking a significant milestone for AWZWARE. On the heels of this, we've embraced the wonderful idea of providing service to gamers and phone users, for instance, the screen recorder.