CIB software GmbH
Ex-Member
Headquartered in Germany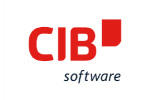 The CIB Group belongs today to the leading experts of highly-efficient, standardized software solutions of Output- and Document Management, BPM and digitalization with AI. CIB software was founded in 1989 in Munich.
The scalable software-tools can be modified, customized according to client´s needs and includes all steps of the Document Management Lifecycle. Starting with the document preparation, interaction, creation and output till the revision-safe archiving.
Across the globe, over 160.000 private customers and more than 300 large- and medium-sized business users - finance companies, insurances, public organizations and international industrial companies - rely on the consulting services and CIB solutions producing more than 500 million documents a year.
We prepare your team according to your needs providing helpful knowledge in order to compete in a challenging market of growing complexity and technologies.
More information: https://www.cib.de/en/home.html