Eclipse Corp
Ex-Member
Headquartered in USA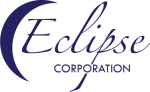 Eclipse Corporation's DocOrigin software improves omni-channel communications with customers, partners and employees.
Our Business Communications Center is managed by Marketing, Sales, HR or Customer Service without the need to engage IT. Your business teams can now control unlimited campaigns. All this can be done without scripting or modifying your line of business software.
3M, AT&T, Guidewire, Konica Minolta and thousands of others trust Eclipse for mission critical documents and forms.
Don't change your business software, change your document and customer communications software! A single solution for enterprise-wide, interactive forms, documents, labels and high-volume production mail rooms.