Locklizard
Full Member
Headquartered in United Kingdom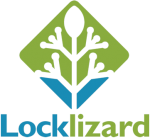 Locklizard provides security for PDF documents.  We use public key technology, encryption, DRM and licensing controls as a strong alternative to PDF password protection.  We stop unauthorized access and control PDF use, enabling document Publishers to share and sell PDF files securely.
Stop document sharing
Stop copying and pasting
Stop editing of documents and form fields
Stop saving and printing to unprotected files
Disable printing, limit prints or enforce degraded printing
Stop screen grabbing
Expire documents and users
Dynamically watermark documents
Lock use to devices and locations
Instantly revoke access
Track use
Protect PDF files on your local computer (no uploading to cloud servers) and distribute them just like any other file.
Locklizard uses its own secure PDF readers to enforce DRM controls - there are no insecure passwords, logins, JavaScript or plugins to compromise your security.
Use our PDF DRM software to protect, control, & track confidential, sensitive and revenue-generating documents on any device, in any location.